It's Your Look and Feel –
When thinking about starting to brand your business, it can be stressful because of the commitment for the next year, but that's where we come in. We want you to feel the value in your business – to bring out why you are passionate about pursuing this venture from a fresh start, or giving a fresh look to an already established business or service. This is the opportunity where we get to sit down with you and brainstorm over the infinite possibilities and narrow them down to just a few, while giving you the lead in the process. These projects are never a full take-over – we want you to continue in the ownership of your business or service, while expanding on already established ideas, or creating new ones.
The Shift –
As the market changes, and rapidly at that, it's important to understand where you stand visually. Some businesses' can still run solely on word of mouth, but that is a very limited market. At UZU, we incoporate strong graphic design into the branding process, "where branding and creativity meet." As formentioned, we want to allow you to be the mind behind the design of your business – but understand that although you may have previously come up with the design yourself, and you hold that design dear and near to your heart, you could be missing out on incredible opportunities for business. This is why these conversations need to happen – healthy discussions.
The Fine Line –
There is a fine line between hiring an agency to do a complete overhaul of your branding for some cutting edge and innovative design, but you can also overdo it. Your design can be so complex that it no longer reads who you are, or what your business has to offer. The very essence of your logo should incorporate certain aspects of the products and services that you offer.
UZU Takes into consideration of the following while working with you:
Colors
Logo
Name
Typeface/Font
Shape
Icons
Tagline
Slogan
Imagery
A full detailed list of the branding process can be found here – everything from stationary, magazine print work, advertisements, and more.
Client Highlight – The Music Life Apparel
™
A short month ago, Ashley contacted us about needing some items developed for her startup business, based on the premise of apparel for musicians who love The Music Life™. Being at the core of what we do, and as a startup business ourselves, we immediately jumped at the opportunity to help Ashley achieve her vision for allowing musicians to "Wear Your Passion™."
We went through many rounds of conceptual logo design ideas, but eventually we nailed it on the head – Ashley was full of excitement to see her brand coming to life. Below is a list of products created for Ashley as part of her Branding Package – The Music Life Apparel™
Logo Design
Business Card Design / 250 Business Card prints
Stationary – Letterhead, etc.
Social Media – Facebook Banner Design, Logo Upload, Initial Product Upload and Mockup
Web Upload – Upload Designs to Website
A visual look for The Music Life Apparel™:
Business Cards – UV Overlay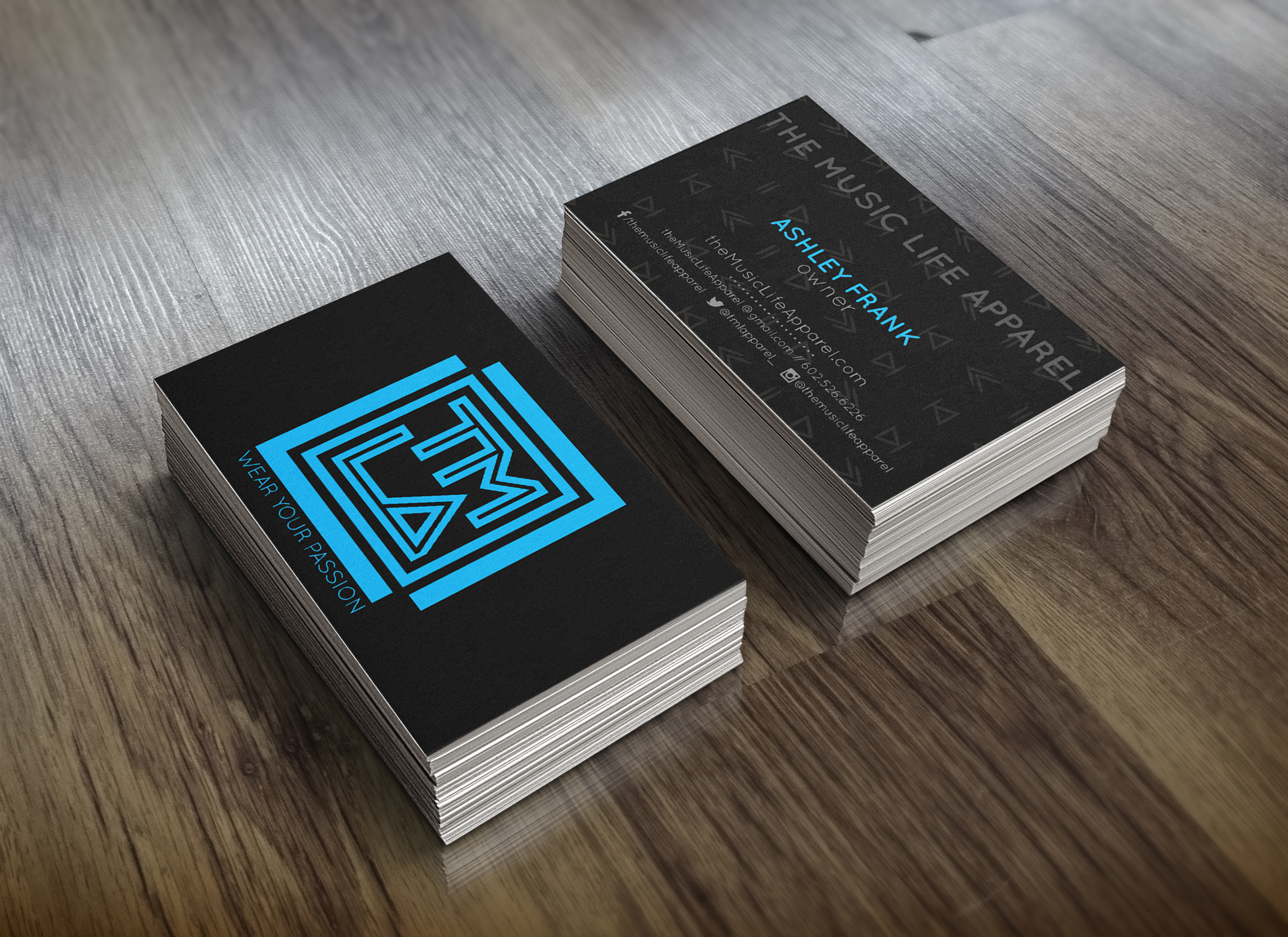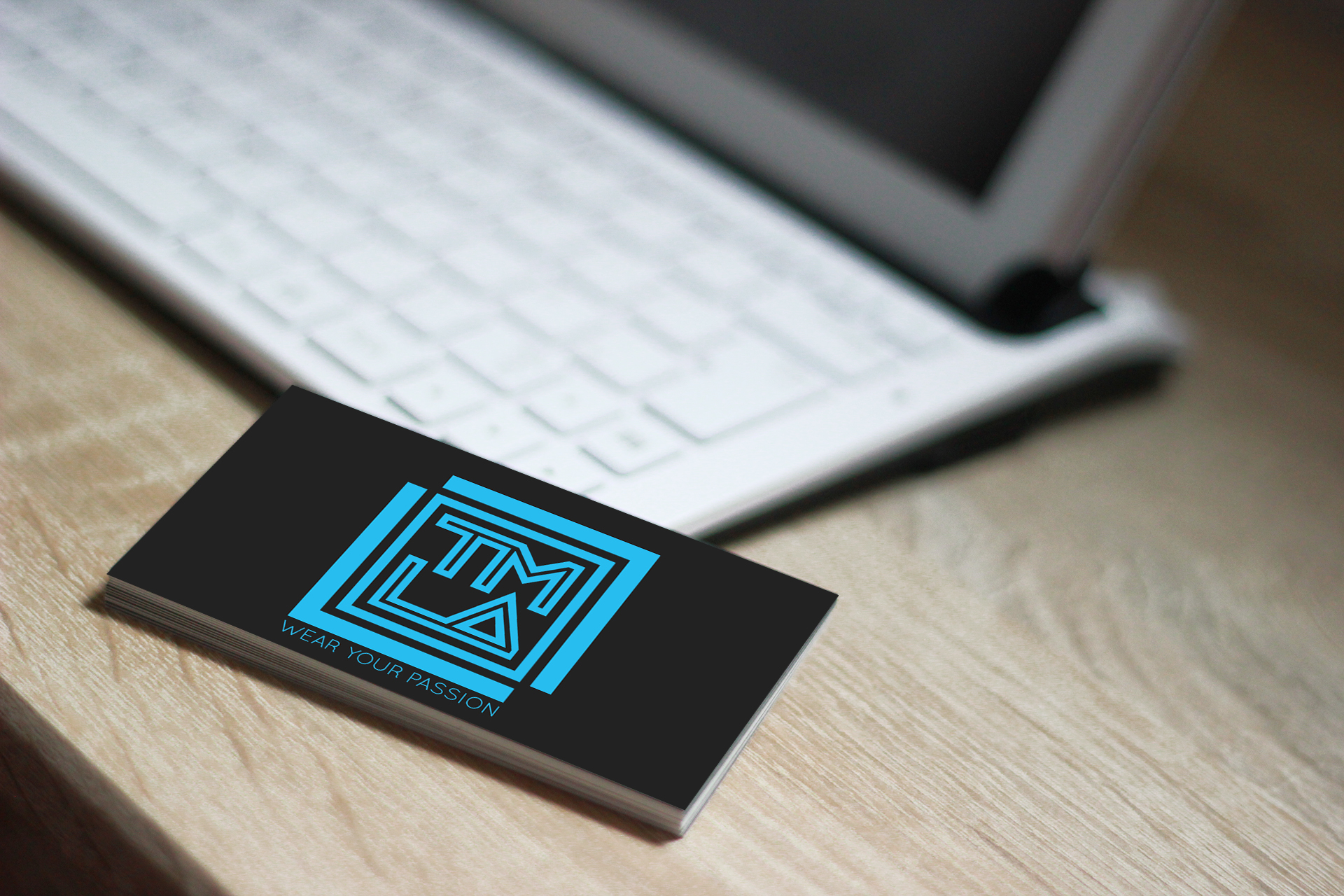 T-Shirt Mockup –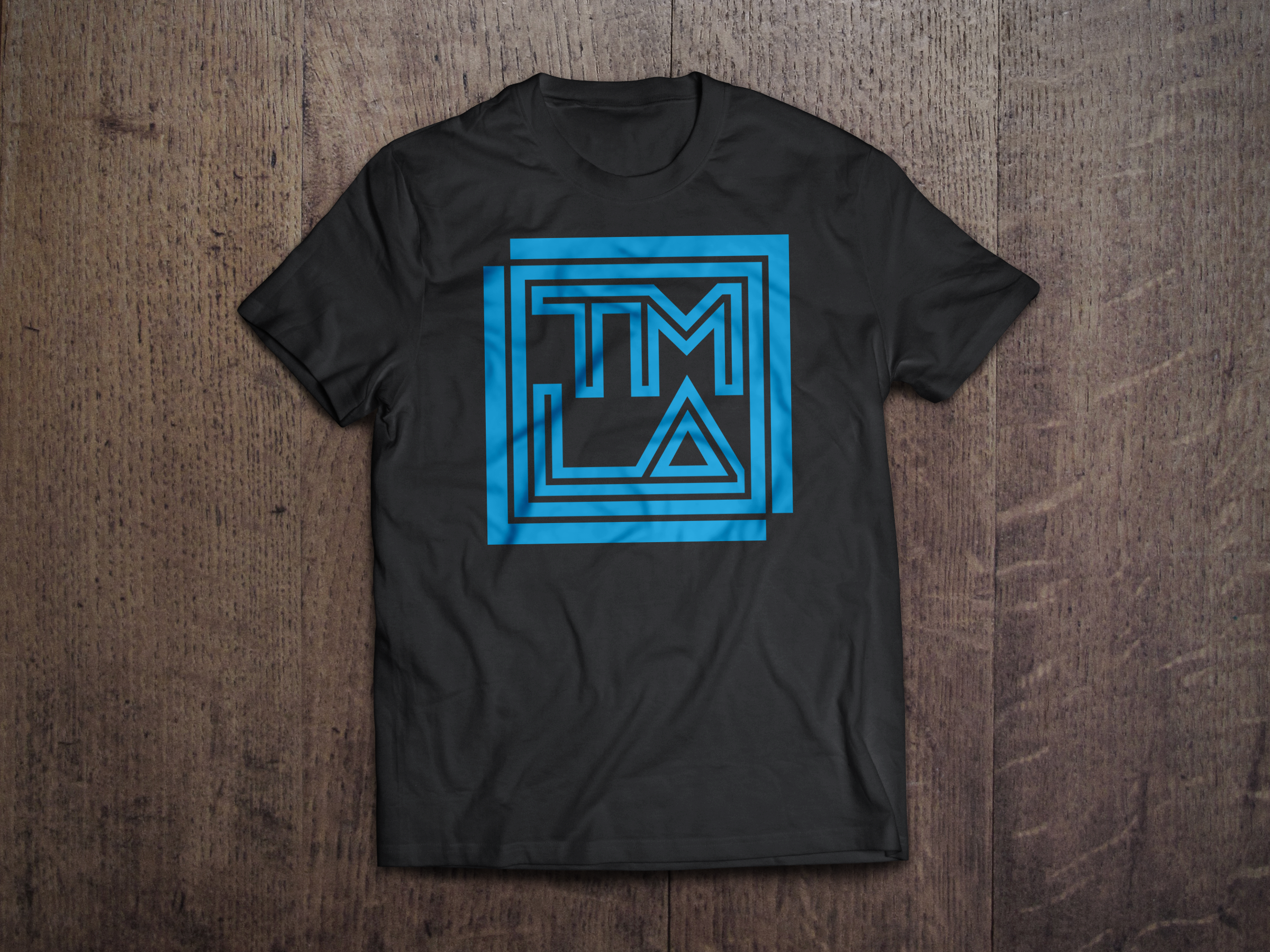 What About You?
It's not too late in the year to consider a revamp of your current logo, website, stationary, and everything else that we offer in our Branding Packages. We are honored to have worked with the clients that we have, but to us, our client are our friends – did we mention we want you to be our friend? We like friends.