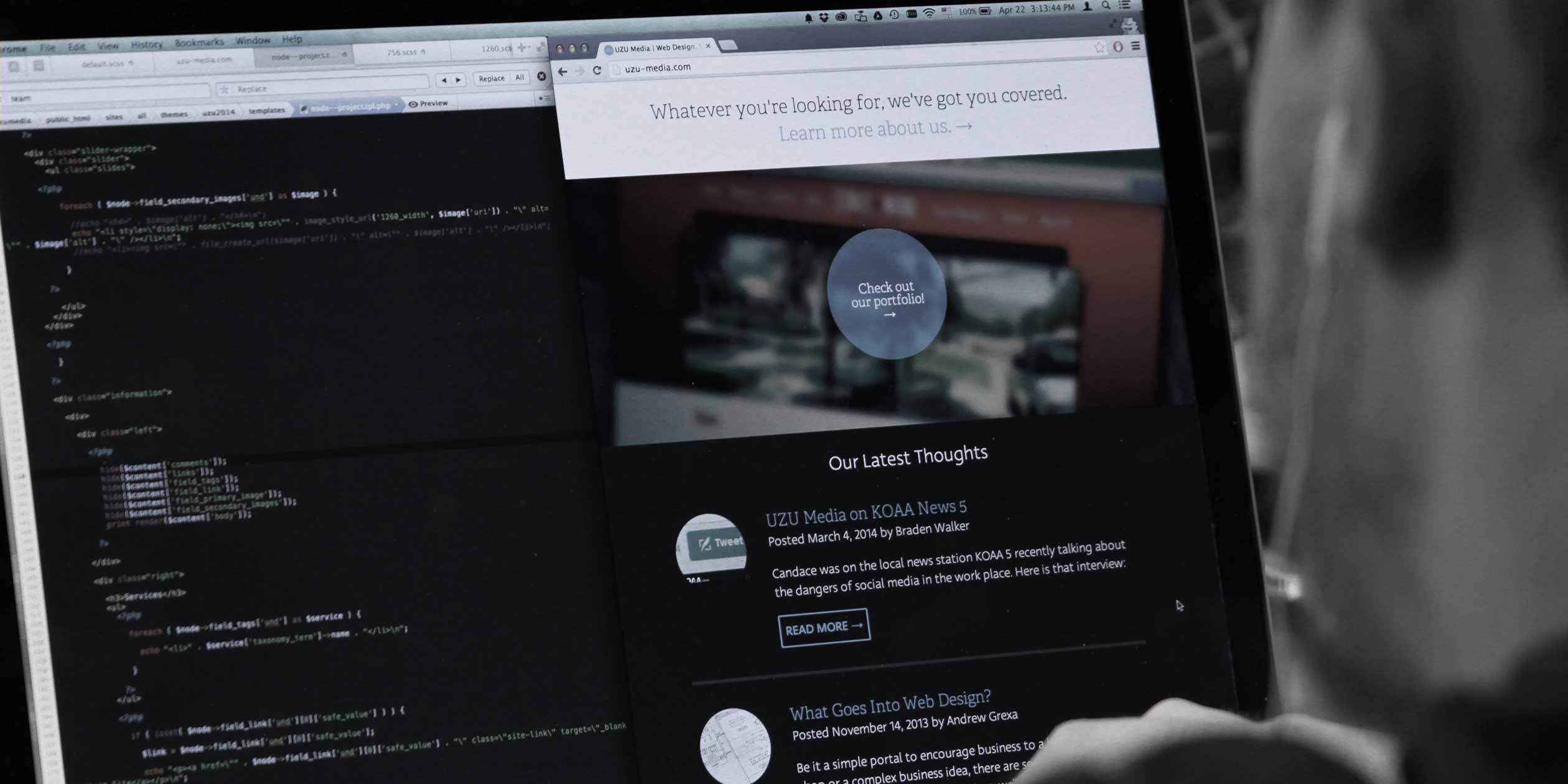 We Are Colorado Springs


Web Designers
We Make Websites of All Types
Do you need help with your website? Is it time for a refresh? Or did the last company promise the world and leave you with a site you can't update without spending a fortune? We produce some of the best websites that can be found online and our Colorado Springs web designers can do the same for you. We're UZU Media, our contemporary design concepts are always kept up to date with the latest in web design. We strive to always leave your visiting customers with a great impression and drive sales. The performance of our sites is among the best in the industry. All of our work is fast-loading, clean, modern, and built to function as your 24/7 marketing monster. Yeah that was corny.
Using Colorado Springs Web Designers To Market Effectively
Your website can serve many different purposes. A conduit to connect with clients, a full-page brochure, a menu to list your services, and even as a nexus for any company news. What you do or wish to do with your website is directly influenced by the purpose of your marketing. All other forms of your marketing campaigns (social media, pay-per-click, etc.) will point back to your website which means your page needs to be beautiful and functional. That's where UZU Media, your Colorado Springs web designers come in handy.
Recent research shows that you have less than 3 seconds to catch the attention of web visitors. As such, your site needs to be setup in the best way possible for people to find the services or information that they're looking for. We will work closely with you to create the best site for your business – one that will help you capture the attention and trust of your consumer. That's what Colorado Springs web designers do best. In our modern age, it's a well known fact that the more we integrate with technology the shorter our attention span for online content tends to last. Which means if you aren't grabbing the interest of your visitors within that crucial first ten second window, then you aren't grabbing them at all. Does your Colorado Springs website do all that?
Colorado Springs Web Design Packages
UZU Media offers several different web design service packages to fit your individual needs. Included with each package is a complimentary collection of features to help improve your website security, social media visibility, and train you on the usage of your website. We also offer web services in other locations such as: Denver Web Design and Pueblo Web Design.
Basic
Template based, with lite customization, website and CMS software. Our basic website package is for business owners or individuals looking for a refresh or just need something simple. Affordable and fast.
Intermediate
Premium template based, more customization, website with multiple web components to select from. Intermediate web packages are ideal for business owners looking for that "next step up" in the quality of their site's design and function. Still quite affordable and packed with value.
Advanced
Comes with dedicated design services and strategically built to boost your marketing efforts. Exists in two tiers, depending on client needs for advanced customization, and capable of meeting the needs of most non-enterprise scale businesses. Packages come with advanced feature sets such as eCommerce platforms.
Custom
Fully customized, completely unique, ultra high quality websites. Our custom tier of services is our most comprehensive and expansive package available. Features are defined by client request or identified needs during the discovery process. Custom level packages come with little restriction and price varies from client to client. Highest levels of design customization.
UZU Is An award Winning Colorado Springs Web Design Team
Ready to start planning your new website? It's easy! The UZU team will walk you through the entire process and takes the strain off you. We can't read minds (yet) but we're there to help make the process painless. No matter what your Colorado Springs website needs are we can help you completely achieve your vision. See our About Us page to learn more about UZU's awards since 2012.
Responsive & Mobile Colorado Springs Websites
Mashable.com wrote a great article on Why 2013 is the Year of Responsive Web Design. 5+ years ago, and yet there are still sites that look BAD on a phone. 
At UZU, we recognize that responsive web design, or RWD, is more than just a trend. It's an essential design strategy that supports the direction that online searches are moving, which is towards mobile search. In fact, almost 70% of searches start on a phone.
From desktop to laptop to tablet to phone, a responsive website adjusts (responds) to the size of the display that it's being viewed on. This not only makes having a separate mobile site obsolete, but it integrates for better SEO results since you're not splitting your web traffic between your main site and your mobile site.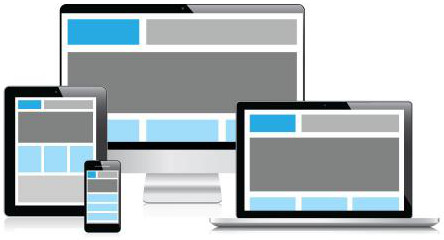 Company after company are switching their websites over to responsive ones and we're really impressed by the creativity. The time and effort that goes into creating quality sites with great UI (user interface) can be staggering. Not only does the site need to be beautiful but you have to be able to view it irrespective of the device it's being viewed on.
Luckily our Colorado Springs Web Designers can do this for you!
For more great info on Responsive Web Design, see our blog What is Responsive Web Design? And Why Should I Care? When you have a chance, get in touch with us to start the process of figuring out the best website options for your business.
Other Colorado Springs Website Services
If you're interested in some of our other website services, like Site Maintenance, Backups, and Content Updates or Hosting and Domain Services, please go to our Wesite Hosting and Maintenace page.
Thanks for stopping by to learn about how we craft our website choices! Whether you googled… Web Design Colorado Springs, Colorado Springs Website Designers, or something like WordPress Colorado Springs—we're so glad you found us! Let's get started on your exciting new web development project!