Colorado Springs


Search Engine Optimization
Get Found on Google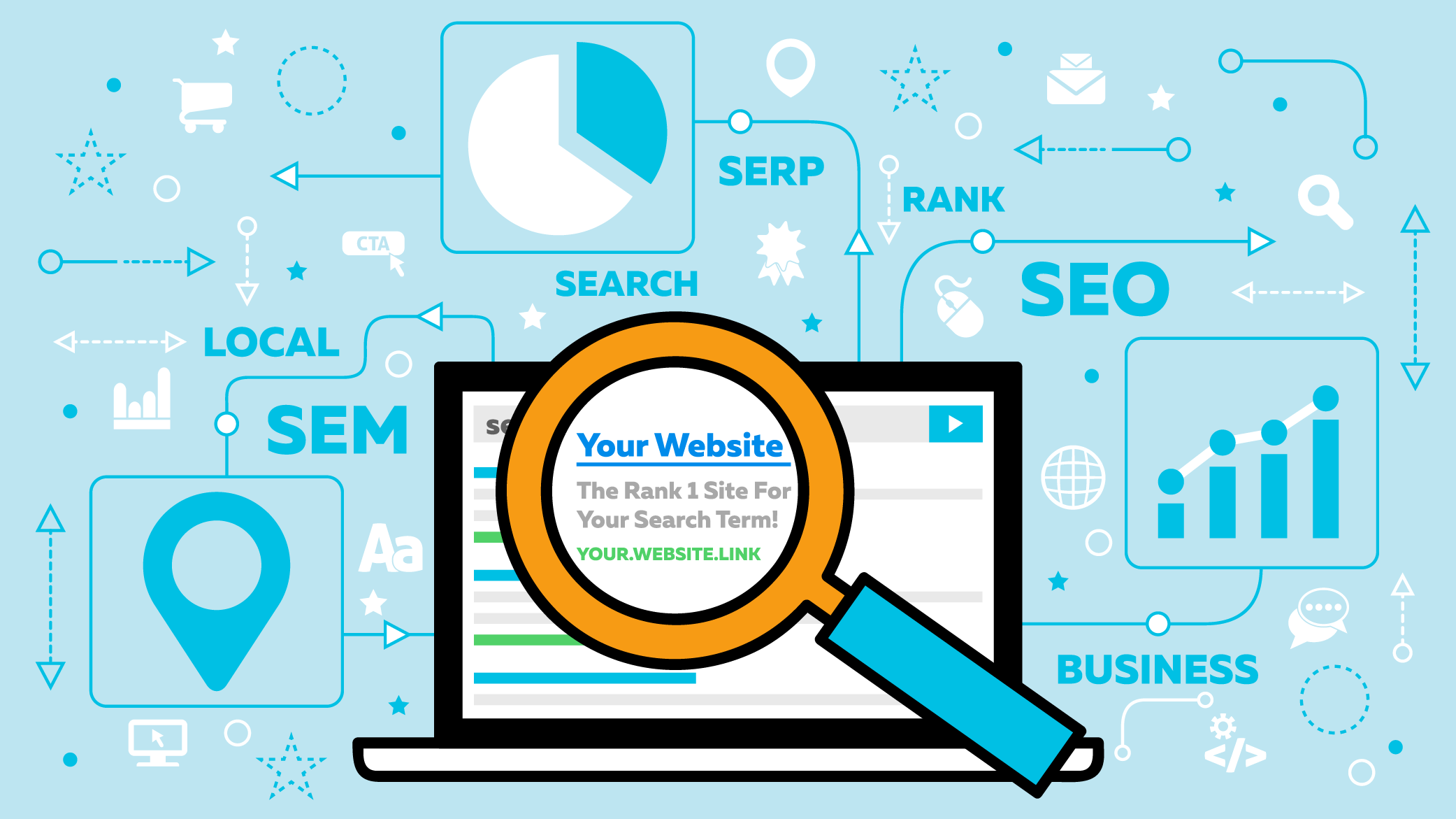 SEO continues to change a lot. Starting in late 2013 and continuing through today (mid 2018), Google has been making constant changes to keep people from just gaming the system. Unfortunately many Colorado Springs search engine optimization firms haven't adjusted their strategies and continue to do tactics that worked 5+ years ago. We run into their work weekly.
But even in 2018 Search Engine Optimization (SEO) is still a valid and essential tool as you're competing for online business today. Don't listen to those that are saying that all you need is ______ (good content, a keyword friendly URL, etc). It's usually because they can't quite figure out how to do good SEO.
The Yellow Pages and other similar ways of advertising have been on the way out since 2007, so making sure you are easily found on the search engines has to be a vital goal for your company. Are you tracking where your business shows up in Google searches? If your competition is ranking before you, you are definitely missing out on business opportunities. Over 60% of business leads from online searches is going to the top 3 searches. It's time to get help now!
First, not all SEO services are equal. There are techniques that are considered bad by Google and other search engines, and this list changes with each new Google update. These techniques are referred to as "black-hat" SEO techniques and UZU Media refuses to use them. Research this further in our blog describing the distinctions of Good vs. Bad SEO (Search Engine Optimization) practices, and look for our August 2015 blog on Black Hat SEO to learn what to avoid. If you're using the wrong techniques, you could get banned by search engines (though this is fixable). Link building is still somewhat important, but you need to know the difference between a natural link building process and buying links. Something to watch out for: Anyone that says they can guarantee top ranking. More than likely you'll get ripped off by them. They may get you ranked for something, but it probably won't help your business. We've seen it happen too much.
UZU Media is a top search engine optimization company in Colorado, and we focus primarily on this with businesses in Colorado Springs and Denver. We can also handle clients nationwide and currently have clients across the US. Let us show you the ROI we can bring your company!
If you're ready to get in touch – click here to get started!
Search Engine Marketing is a comprehensive, highly focused, form of digital marketing. It involves elements of SEO, Pay-Per-Click (PPC), SERP Visibility, and more. As SEO becomes more competitive some companies have turned to SEM as a means to supersede their competition using AdWords and other paid search results. We offer expertise in Colorado Springs SEM to our local clients looking for top-notch expertise in the subject. If you are interested in learning more click here to learn more and if you are looking to contract with us for Search Engine Marketing services please contact us.
Colorado SEO Plans
Whether you want to improve your company's Colorado Springs search engine optimization results, Denver SEO, Pueblo SEO, Vail SEO, or you're a national company fighting for competitive keywords, we're able to handle projects big and small.
Standard Packages – Content based organic SEO. These levels are aimed towards a business with a market that has lower competition online, or just doesn't have a large SEO budget yet. These could be local or niche businesses, or one-of-a-kind products with little competition for similar keywords.
Advanced Packages – Strong analytics + link building. These levels are great for intentionally growing your business and increasing your rankings on Google. If you're in a mid-sized market where the competition is strong, but not overwhelming, give us a call to find out more about this level.
Enterprise Level Custom Packages – Strong analytics + a dedicated SEO account manager. These are our packages for highly competitive levels of SEO, geared for companies that have many competitors online, or those looking to expand their influence regionally or nationally. These strategies will maximize your ability to show up on the first pages of search engines and continue to move up in highly competitive markets. We're cheaper than hiring your own employee, but frequently WAY more effective!
SEO pricing for your business
Drop us a line or call us to find more about our Colorado Springs search engine optimization services and to get a quote. Want a ballpark range? Fair enough. We get that question a lot. A typical spend for our Local Niche SEO can be had for under $795. Our Advanced SEO services are in the $1600-$3500 range, and our Enterprise SEO goes up from there depending on your company's needs and goals. SEO for eCommerce also depends on the type of site and extent of work.
We can also do website analysis and SEO consultations for businesses and retainer work with marketing departments is definitely up our alley.
SEO for Colorado Springs Businesses
SEO for Colorado Springs Non-Profits
Excellent SEO strategies are effective for outlasting competitors with high PPC (Pay-per-click) budgets and is a much better long-term plan. SEO lasts and creates results when PPC can't. Also know that we operate in exclusivity in our SEO and SEM campaigns. We are currently limiting the number of clients per SEO service to a max of 3 per city/location. Search engine optimization and marketing are highly competitive, and with only 10 organic search results for page 1, we cannot work with numerous clients if our goal is to get them all ranked on the 1st page of search engines.
Get an SEO audit for your website – analyzed in minutes!
Not an easy question… yes and no. SEO is consistently changing because the search engines are always refining their processes. If you don't keep up with those changes, you could find yourself out in the cold. Best case with this – you're not quite showing up where you want to. Worst case – you could get penalized or de-indexed by Google. What used to get you in the top spot might now carry severe penalties.
Google's "job" is to bring the best results to its users. This is in their interest or else users will go to BING or back to YAHOO! and that will cost them. The complexities of their changes demand that you keep up with them in order to remain effective in your SEO strategies. Do you know about the most recent Panda update or the huge Penguin 2.0 update? What will happen when the next update occurs and how will it affect your strategy and tactics? As an experienced search engine optimization company in Colorado Springs, UZU Media keeps up with the changes so that you don't have to.
There is a plethora of free SEO education out there. Just make sure it's up to date with the most recent algorithm changes. Even material 6 months out of date could lead to decisions that affect your website's rankings. Is your search engine optimization company still suggesting advertorials? Yikes! And if you buy links or advertising that passes page rank, look out for penalties. Have you seen how many companies have gotten hit with penalties recently because of bad SEO? It's not pretty. Check out our recent blog on last year's big Panda 4.0 Update or even the more recent Panda 4.2 Update for an example of this. These are examples of Google penalizing "thin content". Having an SEO campaign with us will solve that problem.
Depending on what your goals are, and how quick of a time table you're looking at, you might want to consider working with an expert search engine optimization company. Here at Colorado Springs Based UZU Media, we've made SEO one of the strongest pillars of our marketing strategies. For us and for our clients we know how to get search engine results.