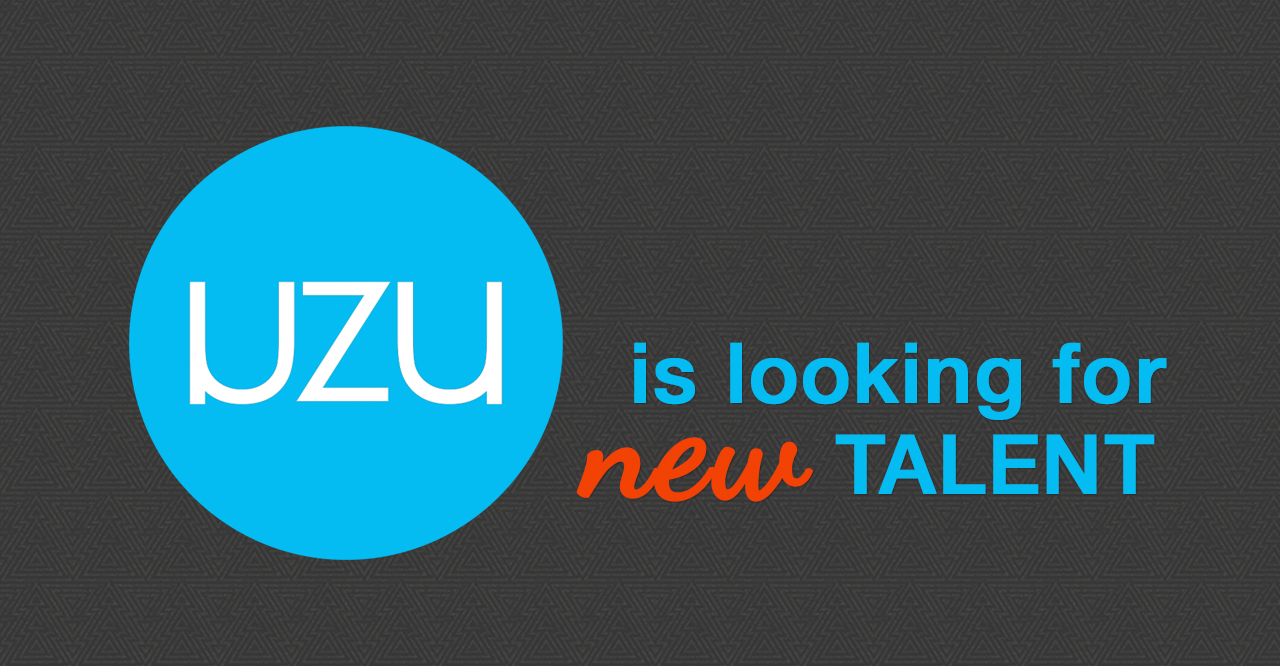 Okay, we're kinda busy here and we need some help — based in Colorado Springs, UZU Media is looking for someone who loves to code and is a constant learner. We are a small but respected digital marketing agency that is in a period of growth! We're guessing you're probably pretty ambitious, and want to gain more experience. If you're ready for a new pace in your work environment, a start-up culture (no we don't play ping-pong in the office. . . yet) and looking for new energy in your personal life, the Jr. Web Developer position may just be the right fit for you.
Web Developer
In this position, you don't need to be micromanaged, and you're well aware of your responsibilities without constant reminders of what needs to get done.
General Expectations:
Commit to UZU Media's mission to be a top Advertising and Marketing agency in town.
Commit to the best customer service — go above and beyond.
Manage responsibilities without micromanagement. Able to move projects along with good a quick yet effective pace.
What are we looking for? Here's a list to start out–
First, we ARE looking for someone with significant previous experience, so please have something to show. We will be looking for a portfolio, so send that along in your communication.
Regular Responsibilities:
Both coaching and collaboration with other developers
Execute all visual design stages from concept to final launch
Conceptualize original ideas that bring simplicity and user friendliness to clients' sites.
Server and email maintenance
Present and defend designs and deliverables to the team and clients.
Promote design guidelines, best practices and standards
An ability to both troubleshoot a variety of problems and fix buggy code
Requirements:
3-5 years in a professional environment with proven Web Design experience.
Or 5+ years freelance Web Design experience with ongoing education.
Proven work experience with HTML, CSS, LAMP (Linux, Apache, MySql, PHP), Javascript/jQuery.
Extensive debugging, troubleshooting and problem solving experience.
Experience installing, extending, updating and administering open source CMS software, such as Drupal or WordPress.
Hands-on experience with network diagnostics, network analytics tools.
Email server maintenance.
DNS Records Configuration.
Ability to work independently, as well as in a team environment.
Excellent communication and diplomacy skills and an appreciation for user needs – phone, email, meetings
Familiarity with web security technologies, including SSL
Optional but nice:
Experience with version control systems
Basic knowledge of SEO best practices
Experience in PHP
eCommerce experience + PCI Compliance
Security+ certification or similar
Fluent in sarcasm
Again, this list isn't intended to describe an exhaustive list of the day in and day out experience in the office. It's to describe the general content and requirements of the position.
If you think that you've got the right stuff for the position, get in touch.
We are looking to make a quick decision, so if you're interested, get to typing. Based on last round of web dev apps, we may or may not get to see all applicants, but we will let you know when we make our decision. Send over your resume, portfolio, work history to [email protected]. No calls or stop-bys please. . . only 'cause we're busy, remember?!
Creativity goes a long way, of course, but don't skip out on the substance, k? — we like a good laugh, and that'll help to fit in here, but we also need to see your skills. This is a full-time position that requires onsite work with our team. Only looking for current Colorado residents. NOT looking for remote work for this position. (At all. Really. No, you're probably not the exception… we usually have to trash 20+ apps at a time when hiring. Not looking for long-distance developer relationships. Or hookups. Wait… do I need to mention that here too?) But if you think you match up with us, and are interested, do the equivalent of swiping right.
Look around UZU's website if you need more info. Thanks!