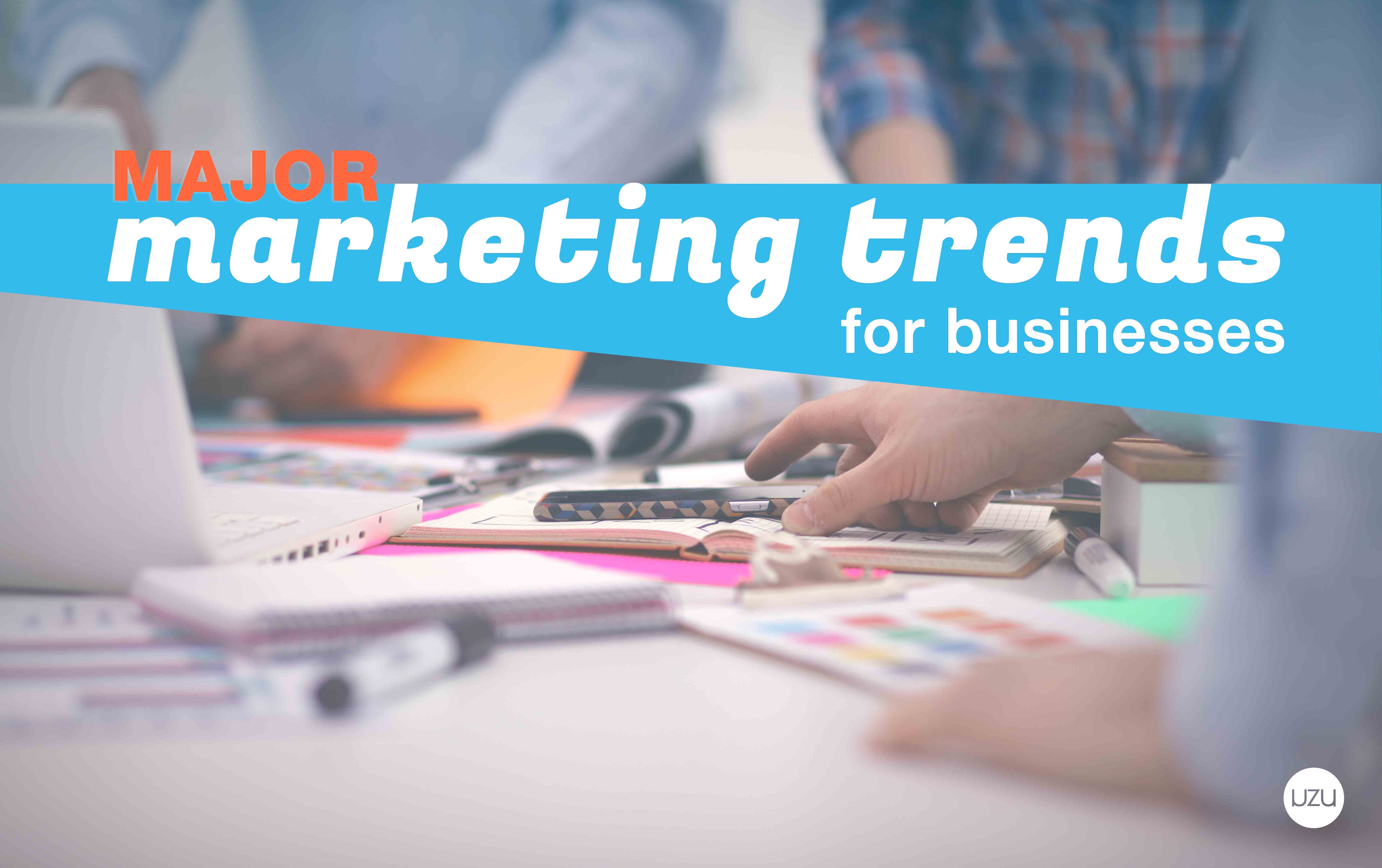 Each year brings new technologies and trends to the marketing world, and it can get to be a bit overwhelming. Realistically, however, not every device or application makes that much of an impression on our internet interactions. As we look for new opportunities for businesses to branch out, there are a few online marketing trends you should be taking advantage of.
Visual Promotion
Let's get real – that's real-time that is. We live in an auto-play world and we want everything right away. Social media has obviously been a catalyst for that perspective but there's more to it. They say he that owns the media, owns the world, but social media has caused a shift in that power. Applications like Meerkat and Periscope offer real-time video streams to the consumer, with Instagram and Snapchat virtually right behind them. The flux in visual applications translates to how viewers see your content. If you are not using robust images or fluid videos, consumers are not going to engage with your product or service. Of course platforms like Facebook and Twitter are the simplest to utilize in today's market, but one should research other social options to remain ahead of the game.
SEO
Search engine optimization is obviously not a new concept, but with multiple businesses competing for interaction, even those who are not as tech-savvy are looking for help. SEO experts are in high demand, and even companies with full marketing teams are bringing in SEO consultants. Agencies specializing in SEM are putting out more seminars and blogs, constantly covering new methods to boost targeted traffic online. With Google recently making deals with Facebook and Twitter to end up in the SERPs, one's social media content can even show up in top search results. However, a simple post here and there isn't enough to gain rankings. Now more than ever, growing your business online is more than just knowing how to use keywords, hashtags and adding some links. Content is king and everyone seems to know that, so how does a business stand out?
Both businesses and consumers should understand that 33% of traffic from Google's organic search results go to the first item listed. However, the methods of gaining organic notoriety have evolved over the last few years, making it harder for site owners to keep up with. Sites need more than keywords to flourish, they need critical content. Meta tags aren't as pertinent as they once were, but properly tagged photos and videos are now essential to getting your site ranked. Realizing media giants such as YouTube have only been around for the last decade, the way information is shared and cataloged has changed drastically. This is where SEO experts have emerged, creating major opportunities for startup businesses and revitalizing the marketing strategies of businesses that have already been established.
Guerilla Marketing
Guerilla Marketing is still fairly new concept marketing, but it's purpose is to break consumers out of the advertising box we have come so accustomed to thinking from. Glancing over posters and magazines to pop ups on our cell phone, we have forced ourselves into a pattern of predictable promotion. Most companies are trying to follow trends, while other marketing agencies are blazing new paths and using the world around them in a new way, changing how we see their products.
From bus stops to billboards, there is always opportunity for promotion. When you implement touch screen interfaces, motion sensor cameras and Kinect technology, a corny kiosk now turns into a completely new marketing experience. With so many different businesses needing exposure and clientele we know advertising is inevitable. However, when it's fun and interactive, people respond better as opposed to being frustrated with the viral pop ups on our various gadgets. It is important to understand the market and to practice proven promotion tactics, but you (and your company) must think outside of the box in order to get the edge on the competition.
There are many other marketing trends and tactics to be aware of and no matter what area you choose to focus on, you have to be persistent in your strategies to see growth. If you're looking to get ahead in Social Media and are needing new ideas in online marketing, our team can help you take advantage of every outlet available to you. And if you're here in town with us and want to set up a time to talk about ideas for growing your business online can be tough, but a simple consultation with UZU can be what you need to get going. Contact us to talk about ways we can help your business move forward with unique marketing solutions.