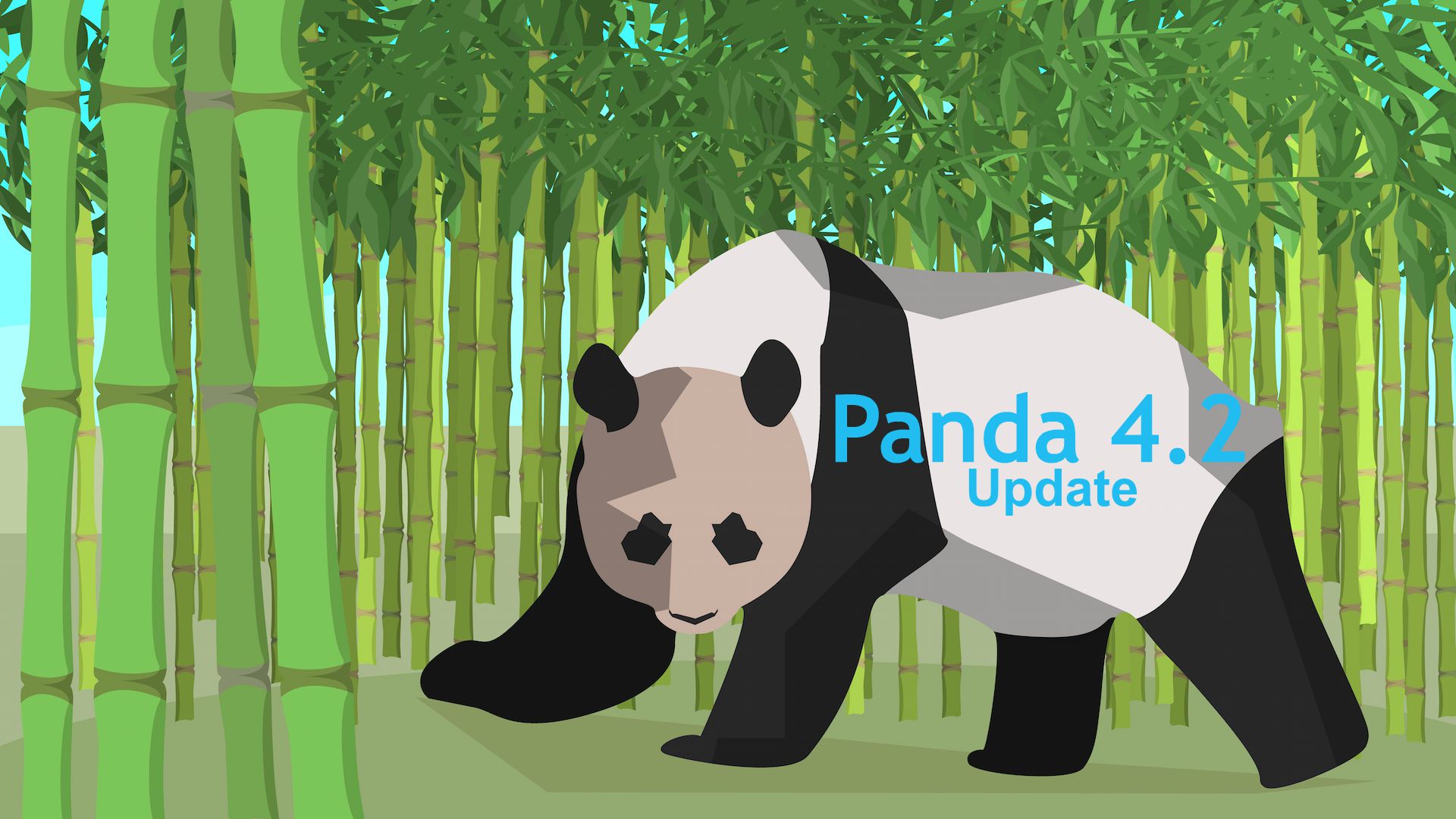 After almost 10 months, Panda 4.2 has finally arrived.
Gary Illyes from Google made the announcement at the "SMX Advanced" event in June, and it was later confirmed that the Panda update will be rolling out over the coming months. Google further stated, "As you know, we're always working to improve Google so search results are higher quality and more relevant for everyone and this is just one way we do that."
For those who like to understand the differences from Panda update to Panda update, this one is classified as a refresh and not an full update. This means it is reapplying the signals from the previous Panda for this update as well.
What does Panda do?
If you'll remember in our Panda 4.0 blog last year,
"The Panda update is a filter that was originally introduced in early 2011. The goal of this filter was essentially to keep poor content sites from making it onto page 1 of Google's results. It targets top 10 results that are still gaming the system in one way or another. The idea is to make sure that top results are being achieved by sites with quality content. Sites that don't have quality content should be penalized under this algorithm. The Panda 4.0 update will affect approximately 7.5% of all English queries searched on Google."
Although Google tends to keep it's algorithms pretty closely guarded, based on what Google has said about it in the past and other observations in the SEO community:
Panda goes after sites with what is considered "thin" content
Panda will target duplicate content, especially if a site has lots of it
Panda targets machine-generated content or "spun content"
In other words, Google isn't just looking for new content, it's looking for relevant and quality content.
2-3% of search queries
The new update won't affect quite as large of a grouping as it has in the past. Google confirmed the percent of queries that are impacted by Panda affecting about 2-3% of search queries, which is lower than the previous refresh of 3-5% in September 2014 and the last full update in May 2014 which affected, as we mentioned above, 7.5% of search queries.
Too late for new changes
Haven't made the necessary changes since last update? Tsk tsk. Unfortunately, once Google begins rolling out one of these updates, it is too late to apply changes that will have any effect during the rolling out phase period. As we have seen previously, these updates have a cut-off date and any changes made after this date will be applied to the next refresh or update.
Knowing the focus of Panda, it's of course a good idea to be continually updating your site's content. But if you have been previously impacted by Panda and did not make the changes to increase quality yet, you will need to wait for the next one to be able to see this fixed if you get caught by Panda. (Sounds ominous, doesn't it?)
Who will this affect?
While this update seems to be a pretty slow roll out — much slower than we usually see, apparently many high quality small and medium sites are starting to rank higher.
But the slower update will also make it harder to assess the usual "winners and losers" like we can usually figure out.
One thing that most SEOs are agreeing on is that there hasn't been much evidence of this refresh going live recently.
Based on what Google has said about it slowly impacting sites leads me to think that we are unlikely to see the dramatic drops in traffic that we have typically seen during past iterations of Panda and that traffic gains or losses are going to be far more gradual and subtle.
That being said, long roll outs aren't new to Google, as we have seen in the past. No one should really be surprised that they aren't hitting the entire refresh out at once, even though there are some pretty vocal about the long length of the rollout.
Slow Panda
Bottom line, the long awaited Panda refresh is here, even though you might not be able to actually tell it arrived. Hopefully as the slow roll out continues, we might be able to see some patterns.
With the goal of Panda to to keep poor content sites from making it onto page 1, it seems that Google is doing a great job of helping level the playing field. As always though, there will be people upset that haven't been keeping up with how SEO has been changing.
Is your site affected?
Give us a call. Of course you can't keep up with everything marketing. You're busy running your own business. That's what we're here for, and we'd love to help you out… either with a recovery, or making sure you're on track with your SEO and marketing efforts for your business. We look forward to hearing from you!