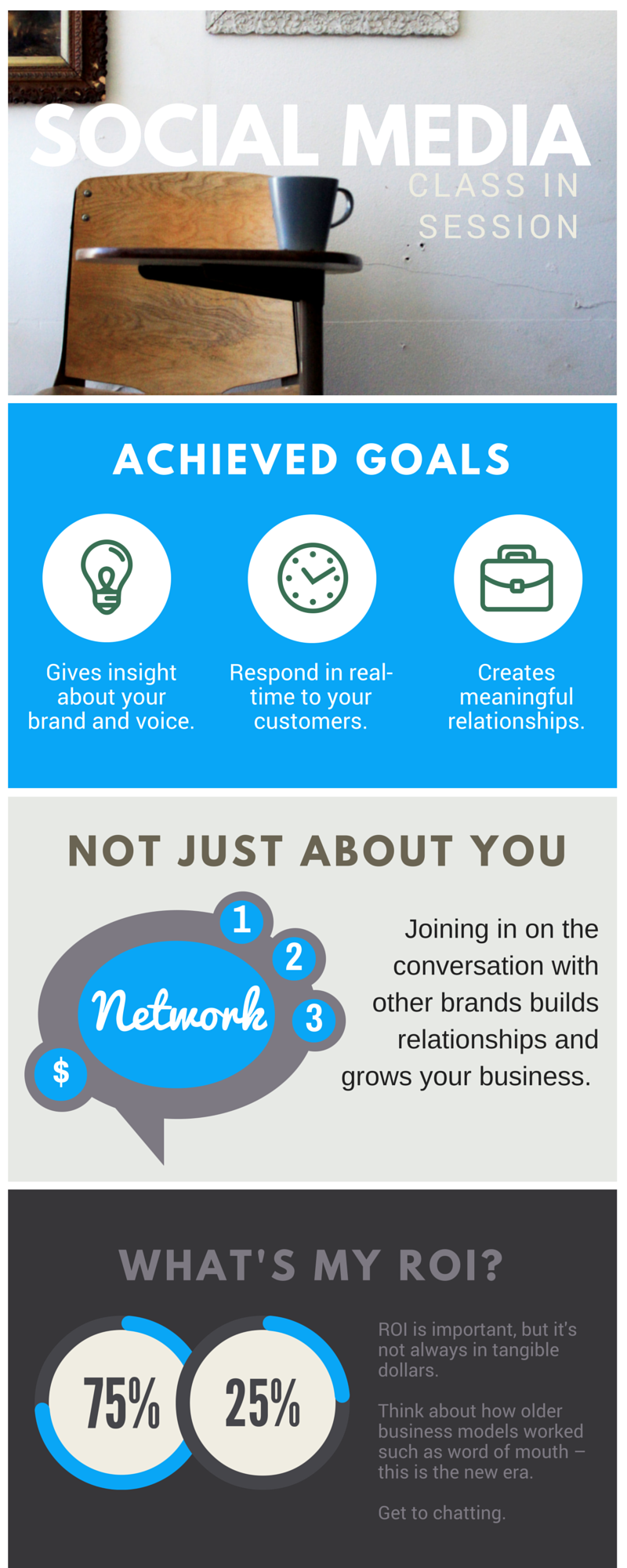 We often hear about people stating they are on Social Media platforms, and have been for quite some time – they just haven't seen the results that other small business owners have achieved through social.
Here is where it all goes down – the first step in Social Media Marketing, is not Social Media. I know, mind blowing.
It starts with research about your audience, the vision for your business, and what your customer base looks like. From there, you can start to develop, engage, and insert your brand into the conversation – this is where you stand out, and get found.
The first mistake is posting content for the sake of content. However, not posting content can hurt you as well, but that's another blog post.
Achieved Goals – Just a general reference:

Insight: If you're a restaurant, people want to know how the inside of your business looks, as well as the food.
Real-Time: Timing is everything – if someone has a pressing question about your brand, the online realm is where they want immediate feedback; and yes, this can be very time consuming. For most small business, it might not be so time consuming at first.
Relationships: Like any relationship, it takes work, but at the same time it should feel effortless. When things seem well intended, that's when things become residual.


Not Just About You – Yep, it's not just about you, your brand, or your voice. It's shocking, but it's important to remember that if you're constantly bombarding people with your brand, you might get the boot – aka, "mute" or "hide all posts." If you've ever been to a social gathering, networking event, or something of that sort, you will understand the importance of engaging in conversation. Did you have a great conversation with a business, receive their business card, and then share that business with someone else? It works the same way online. You need to start networking with brands, both similar and non, in order to start to build your circle of influence – this is crucial for local and small businesses.

What's my ROI? A great question to ask, but depending on what stage of buisness you are in, the conversation is your ROI. This is the digital realm, so ROI isn't always showcased in real-life, tangible dollars. Although, eventually this will become the mark of achievement.
If you're looking for a more in-depth explanation as to why we think this way, feel free to send an email to [email protected], or give us a jingle at 719.219.6274.