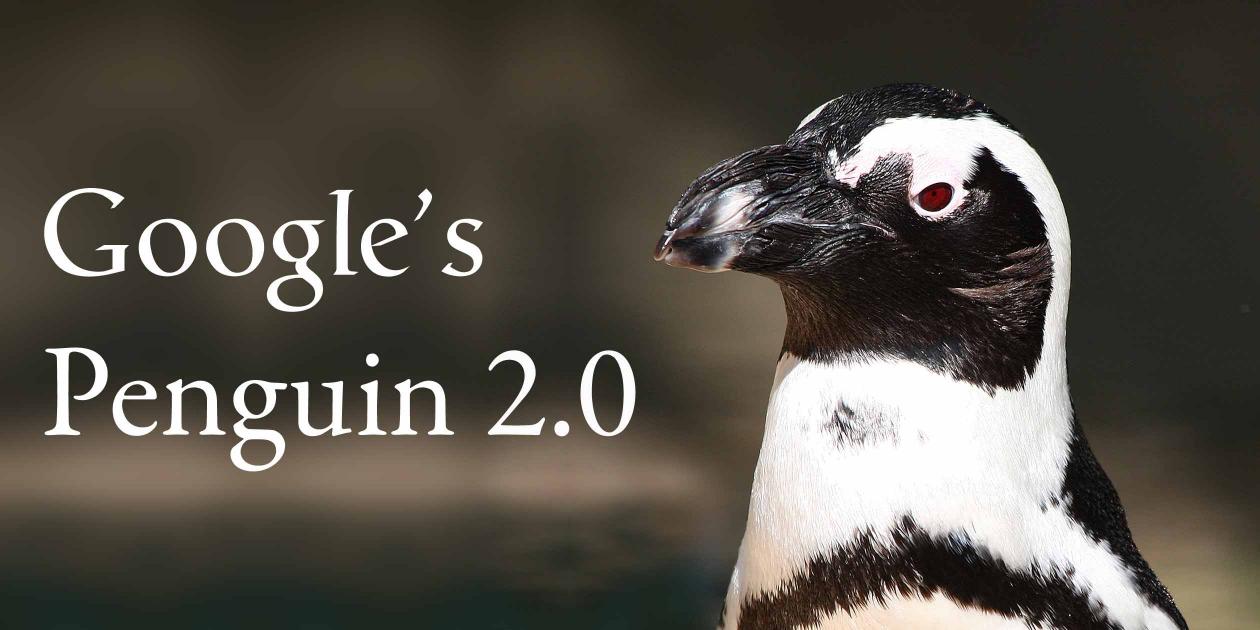 As of last Wednesday, the latest and 4th release of Google's Penguin update is now out. Among those being affected the most: porn sites, game sites, and some big name brand's sites. In the top 25 of Penguin 2.0 's biggest losers – 8 porn sites, 4 game sites and also Dish.com, the Salvation Army and CheapOAir.
Was your site affected or do you fear it could be?
While only 2-2.5% of all sites are apparently likely to be negatively affected by Penguin 2.0, it's still important to be aware of how Google will be evaluating websites in the SERPs (Search Engine Results Pages). Let's look at some of the ideas that Matt Cutts, head of Google's Webspam team, mentioned in his May 13, 2013 post "What to expect in SEO in the coming months."
Targeting "black hat" techniques.
Things haven't changed since the days of the Lone Ranger. If you're wearing a black hat, you're a bad guy. White hat techniques include: meta tagging, page titles that reflect desired keywords, posting relevant and regularly updated onsite content, optimizing (but not over-optimizing) your content, legitimate link-building, etc. For more on "black hat" techniques, see our article here.
Stronger enforcement against advertorial spam.
This SEM (Search Engine Marketing) technique is one that websites use to increase their PageRank from another site. If you pay for advertising, you have to make sure that you include a "no-follow" attribute so that your hyperlinks aren't passing PageRank. Check out Braden's post on buying links here.
Better detection of hacked sites.
In the Penguin update, Google is finding better ways to detect sites that have been hacked, but also to take stronger action against such sites. This will help distinguish between sites that have been hacked and those that serve up malware. High quality sites shouldn't have any problems though. Formerly, if your site was hacked, you would see a warning attached to your search results. Now those same sites will just be de-indexed. For more on what that could mean for you and your site, check out this blog.
Better communication to webmasters.
Google's Webmaster Tools will be a better resource for identifying negative events that affect your site. You can anticipate more concrete details and example urls to diagnose site problems.
Authoritative sites rewarded with better results.
Sites that specialize or are authoritative in specific directions, such as medical, travel, tech, education, etc., will be ranking higher in results for corresponding searches. The assumption behind this is that these sites will have something extra to offer the searcher looking in those particular areas.
Clusters of results removed from top search results.
Similar results from the same site are less likely to be seen on page one and will show up further in the search results. This is why diversifying your web pages (main website, Facebook, LinkedIn, Pinterest, About.me, etc.) is important for being able to compete for the top results page for your company's page.
Staying on top of these changes will help you or your SEO provider to align with Google's latest algorithm update. Penguin 2.0 is a great step in ensuring that black hat optimized websites will continue to drop in search results and those using white hat techniques will take, and keep, top spots.
If you notice continuing problems with websites that are out there (e.g. spam sites) that haven't been picked up by Penguin 2.0, Google has released a special spam report form that you can access here. After you submit the url, Google will check the site to see if it is indeed spam.
Here is Matt Cutts' originally released video: http://bit.ly/10u5XlD