I tend to talk about social media quite a bit in daily conversations, and people often find the need to explain to me how they plan to share business content online daily, yet somehow only end up posting once a week…or once a month…or not at all. As a follow up to our recent blog "5 Ways to Improve Your Social Media Posting" we want to give you access to a spreadsheet we've created to help manage your social media sites.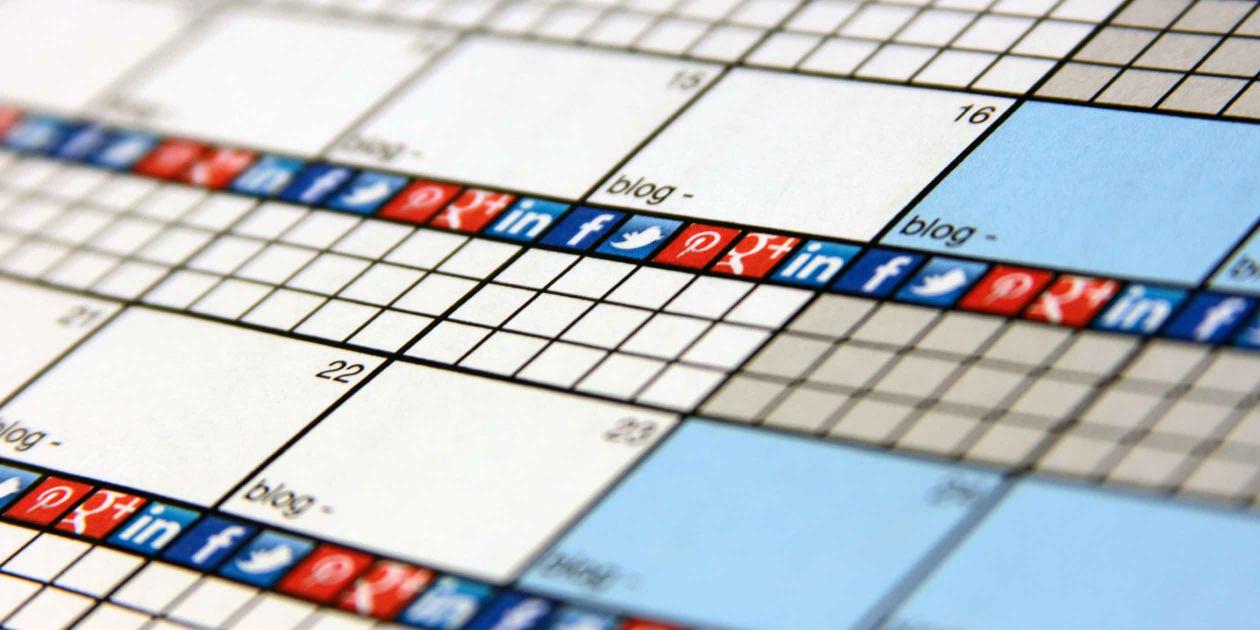 If you run a small business or blog and want to have an overall view of your social media presence each month, this is ideal for you! We created this for those who aren't quite ready to get a membership with a social media management site, or to hire someone like us to take over management of your online presence, but still desire to schedule and track your posts.
We used this with our business before making the necessary upgrade to a social media management site and it has proven to be helpful in giving a broad overview of what and when we are posting. The spreadsheet gives you the ability to manually track when and how many times you want to post for each day of the month, and plan out what blog topics you want to write about for the month. The spreadsheet includes tracking sections for your blog, Facebook, Twitter, Pinterest, Google+, and LinkedIn.
Some suggestions for using the Posting Calendar:
Use it to plan when you're going to post – place circles or highlight the boxes for the days that you'll post (e.g. I'll plan to start out posting MWF for Facebook 1x a day; M-F 2x a day for Twitter; write 1 blog every Friday and spend 5 minutes a day on Pinterest and LinkedIn). When you do each of those, put a check mark there so you can keep track of what you did.
Write in the times you will post – for more advice on when to post, check my last blog "5 Ways to Improve Your Social Media Posting."
Schedule your blog posts for the month. Pick posts that will support the keywords that you want to be found for. Do at least 1 per week. 2 or 3 would be ideal. Also, promote those blogs in your social media.
Have a strategy and stick to it. You grow a company or a brand by having a plan and moving forward with it. Hopefully this schedule will encourage you to get past the paralysis of analysis that you've been experiencing.
Have fun. Post more than what your schedule says. Be spontaneous and make sure that you're doing more than just following a strategy. Social is meant to be fun! Go be a part of community and be willing to say something different than what everyone else is.
Metrics. Start tracking your strategies and goals for the month in the note section. (e.g. I'm going to follow 100 new people this month on Twitter, I want to grow my FB page likes from 50-100, I'm going to grow my network on LinkedIn by 20%)
Let us know below how the form is working for you. We'd love feedback on any suggestions you'd like to see. Also, please contact us if you would like to add personal branding to the form.