Updated September 2020: Pheed has since been bought out (April 2016). Both original and updated content below.
Mobli Media bought out Pheed in March of 2014. American Movil then acquired it. Amercian Movil is a company majority owned by Carlos Slim Helú, for $40 million. Then, in April 2016, Pheed was completely shutdown (see Pheed.com for a very incomplete domain with no real resolve) and the technology integrated to América Móvil platforms. If you don't know who América Móvil is, you should.  Just today (Sept 14, 2020) it was announced that they sold "Tracfone" to Verizon for $6.25 billion dollars, with more room for performance bonuses. Not sure how they incorporated Pheed into things, but nicely done on that 2020 move.
(previous content)
What is (was) Pheed?
So what's the next big thing?  Well.. Pheed is on the list! Especially in the digital world, that always seems to be the question. Everyone wants what's newer, better, faster… something. The internet is a never ending source of creating and inventing. It's so much fun to see it all always changing! There is an ongoing plethora of new ideas, new ways of doing things, new businesses and new social networks. Sometimes it can be overwhelming to keep up with, but I love the challenge it brings to us as a media company. We always have to be on our toes!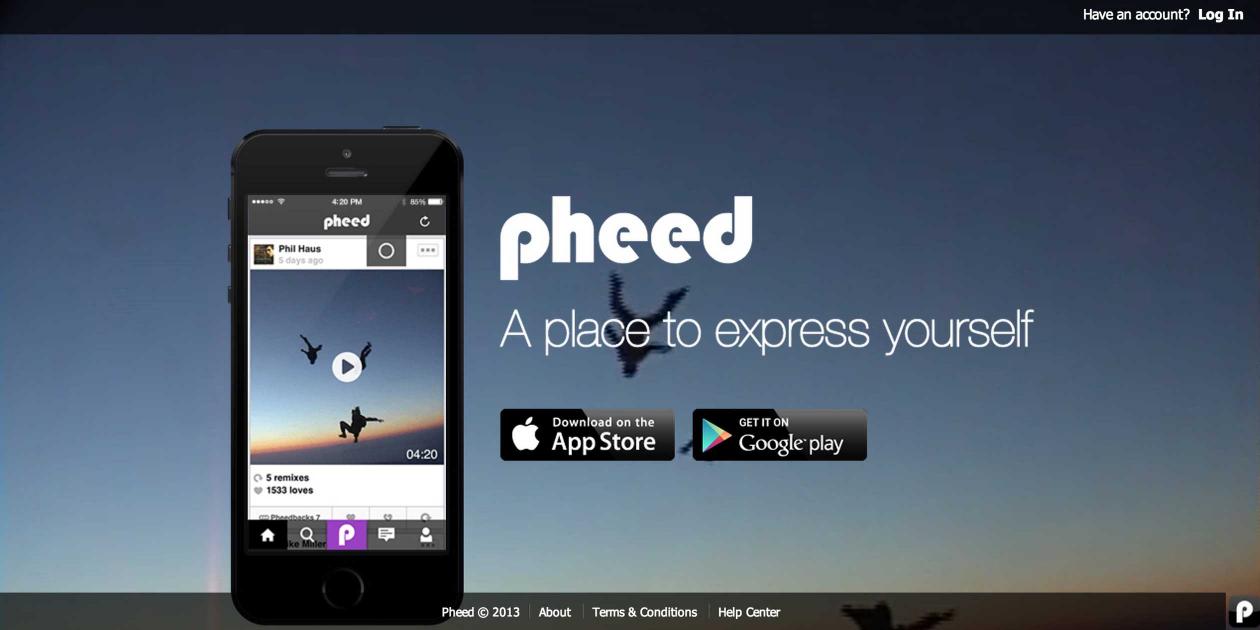 So with that said let me ask… Have you heard of Pheed? Teens certainly have! Pheed is one of the newer social networks that was created last fall and currently has over a million users. Pheed brings together text, photo, video, audio, voice and broadcast. The purpose of Pheed is to give you options. To help you create and inspire others. They also make it easy to keep up with your other personal networks. They give you the ability to post to your Twitter and Facebook profiles from the same page.
A Different Kind of Social Network
An interesting twist.. all content that you upload to Pheed is owned by you. Pheed gives you the ability to connect with other users, stay connected to your other social media sites, and you can even earn money using this new site! Pheed allows you to charge a pay-per-view price for a video or voice clip, or members can subscribe to a monthly fee that you charge to have full access to your content. Although Pheed keeps 50% of what you charge, you get to select the pricing ($1.99-$34.99.) We like this idea a lot because of it's potential to be sustainable by creating a new stream of income besides simply advertisements.
There are so many social media sites right now, and I'm always wondering how they are making money and paying their staff. Pheed seems very direct about what they're doing, and we love that! You might love that too!
Though Pheed is currently popular among the younger crowd, we see this site having a lot of potential for bloggers and independent small businesses. It could be great for those that want to charge for online seminars or to sell e-books, yet still have that social connection without selling directly off an e-commerce website.
Have you tried Pheed yet? Will users be willing to pay for content? Check it out and let us know what you think!