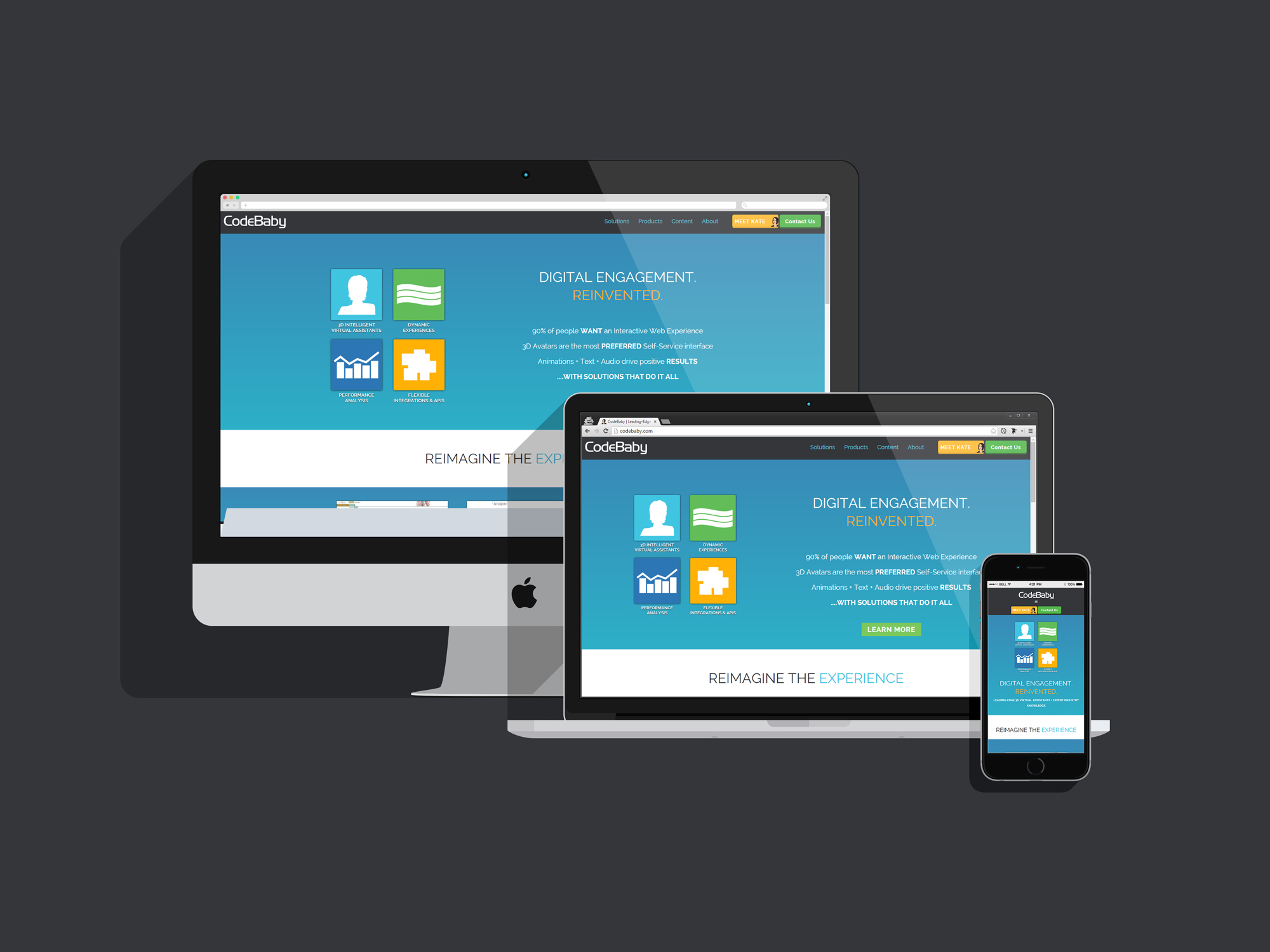 CodeBaby
Intelligent Virtual Assistants
As a mid-sized tech startup, CodeBaby was fighting for web traffic within a specific, niche market when they came to UZU. We were able to help identify their strongest keywords and develop a comprehensive search engine optimization strategy to increase their traffic and sales. With a limited timeframe of work, we saw improvement in their search rankings for a number of their keywords. Though local to Colorado Springs, CodeBaby is a great example of what a national SEO campaign would look like, for similar companies' focus.
We also assisted CodeBaby with covering their social media management during a time when they were expanding their marketing department. We had great results with them during that short campaign.
In the Spring of 2015, UZU Media was pulled in to help redesign CodeBaby's website. It was a huge project that we wanted to get "just right", and their site turned out great. UZU won a Gold Addy in 2016 for their website design.
With strong design from their marketing director, Audrey Dalton, we had great direction with how the site was going to end up looking.  UZU and CodeBaby continue to work together on projects, and are trusted partners.
Services
Web Design
SEO
Social Media